I was born on 11/7/63 in the town of Middlesbrough in the North east of England. My mother was Italian and my father Polish. * **** *** *******, ** *** a strict but loving childhood and were brought up as Roman Catholics. I got married at 23 and had a son two years later. However things went wrong and I got divorced which caused me to have a break down. For the past three years I have been unemployed but have been interested in what's going on in my community as you will see from my CV.
Think of a world without any flowers, think of a world without any trees,
think of a sky without any sunshine, think of a sky without any breeze.

Think of a world without any animals, think of a field without any herds,
think of a stream without any fishes, think of a dawn without any birds.

Think of a world without any people, think of a street with no one living there,
think of a town without any houses, no one to love and nobody to care.
A little about my family ** ******* ******* **** ** **** ******** *** *** * ***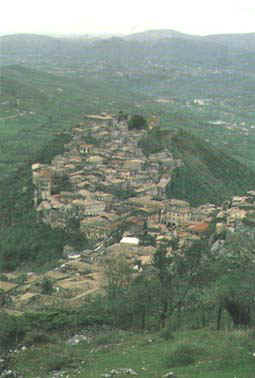 *******. My family can be traced back many generations my father Lucjan, born in the Capital of Poland, Warsaw. My mother Lidia was born in Italy in a town called Arpino my mother when recollecting how she had met dad always said "Why hadn't he shouted over the mountains and valleys that he was there during the war? then they we could have married in Italy and not suffered such bad weather here in England !" When we were children she taught us a phrase in dialect "You only need two things to get on in Italy", which is "pane e cheeset" and "dove è la toletta". Translated this means "bread and cheese" and "where is the toilet!" She had a very down to earth humour, a great woman and I miss her deeply. My son is called Marcellino Andrzej Rea Danilowicz. I know its a right mouthful I have always been upset at having such a short name, I just hope he will forgive me when he's older! He is my life, all I live for, my best friend - God help the person that gets between us. My outlook on life has totally changed in the past years - not just on materialistic things but to my spiritual well being. I know more about myself, where I've come from and where I'm going.
I've met this wonderful person her name is Ailsa, I was introduced to her to help her out with some computer work. She is a marvelous person and we get on like a house on fire. Things have gone on from there, we are a couple, an item, i'm shouting this out and I want everyone to know. There is hope, light at the end of the tunnel - I've won the Jackpot in the Lottery of Love. She gets on well with Marcellino which makes it even better. Ailsa's dad Rowland is a right cool guy, he got awarded an OBE in the Queens Birthday Honours in 1999 for the work he has done as an Ophthalmologist to prevent and cure blindness in the Third World. Ailsa's mum Tessa is a barrel of laughs. Ailsa has two brothers Paul and John who both live in Middlesbrough, two sisters. Stella lives near Manchester, and her other sister Heather lives in Australia. The whole of the Cowley family are nutters, a laugh a minute, its great to feel part of a happy family again.

I LOVE HER VERY MUCH a year and a half later we got engaged!
STOP PRESS
A date has been set for our Wedding - September 2002